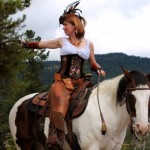 "A Celebration of Em-bodiment and Re-membering"
When: June 21-27th, 2016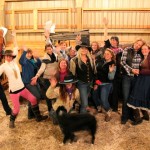 What: Collaborative Retreat
Highly unique, challenging, rewarding, soul searching, healing, balancing, enlivening, provocative and, relaxing…were all words that come up as we attempt to describe this phenomanl gathering…
What we'll be up to…
Daily rides out with Horsewoman extraordinaire Stefanie Travers as our tour guide! If you've never been on a ride out with Stef you're in for a fantastic adventure. And of course we'll be doing a moonlight ride (it will be a full moon!). Plus, did we mention that there is a cidery within riding distance?
Daily teachings for you and your horse with Stefanie and Alexa. You're going to walk away from this camp feeling more at home in your body and your saddle then you ever have.
Adventures with Animal intuitive and Energy alchemist Alexa Linton. We'll be playing with embodiment and energy in ways that connect you powerfully to your horse, your life and your world. And yes, we will be there for both a full moon and the Summer Solstice, a potent time indeed!
You'll learn a few special massage techniques from Equine Sport Therapist Rebecca Fawcett that will have your horse floating on cloud 9.
Cowgirl dress-up (complete with corsets, hoopskirts, gowns and rifles) and shooting practice with Audrey Sayewich aka Sassy Six-guns!
Qi gong and more with Christa Miremadi of Horsemanship from the Heart. So good!
Plenty of photo shoot opportunities with the amazing photographer Candice Camille to capture your essence, your alter-ego (once the costumes begin!), and your very cool partnership with your horse.
Music around the campfire every night so if you're a' playin' kinda gal, be sure to pack your Guitar/kazoo/drum kit.
A Saturday night performance by the family country band Mack Station!
With all these gifted facilitators it will undeniably be an experience that will change your Life! Held at the incredible Hidden Valley Horse Camp http://www.hiddenvalleyhorsecamp.com/(Pictures shown only an approximation of what MAY or may not occur*) See     www.cowgirlreunion.com     for even more info and pictures!
Please Contact for availability.