Well. Well well well………..
The week has sailed past already following the Mane Event, and I find myself just really wanting to Thank everyone that stopped by and had a visit. Some old friends which were so cool to see, some new ones made, some surprises, and alot of familiar faces that have stuck with me on this crazy loop-de-loop path….:)I was taken aback with the enormous amount of interest in all things pertaining to the Bridle Horse, and the gear certainly drew folks attention.
Funny thing is though that once the concept was explained to those who did not know of the journey, that it quickly became apparent that it is more the Time, Reverence and Patience, combined with a balanced understanding and communication through the 'gear' that gives this ancient, harmonious, "Signal" based ideology a truly remarkable place in the horse world.
It is most simply put as " designed with the horse and the utmost respect for him in mind". This is certainly not new, fast or a "program". It demands Feel. It requires Balance. It is Fluid and it is Movement. It can be crazy making and brutally honest…..But, it creates Confidence, Softness, Grace and Empowerment in both horse and human.
It encompasses all things I hold dear that I have come to cherish along my journey with horses and it is cultivating a finer, quieter, simpler, cleaner more aware rider of myself. This has been my private and personal exploration, something that has been my fascination since I was 8 and collected pictures of spade bits and yet had no comprehension of why. My passion for helping folks learn feel, I mean Feel (:), Awareness, Connection and Confidence dove-tails so effortlessly with what I now find myself faced with. All this curiosity and desire to explore the Art of the Bridle Horse from others who have felt the same pull and wondered…. And so what it is that I love to do really truly is becoming what I do……….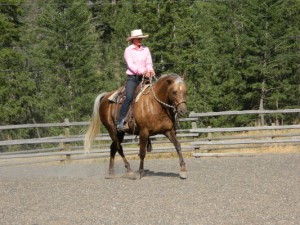 I am constantly humbled and challenged and exalted…and my horses are my best feedback, as always. When I get it right, they fight for the halter and seem to take as much joy in the connection and dance as I do and this…..this is what I have longed for.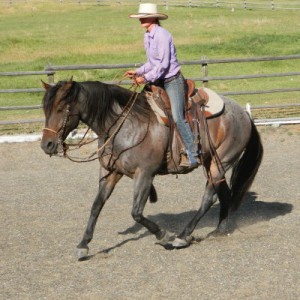 A way to balance innumerable elements into a Grand Work of Art with the horses dignity and needs held in complete respect. I do this simply and utterly because I love it and the way it allows me to feel…and I am honored and humbled to share the exploration.
There is a line in a song, a buckaroo song, that has captured my heart…
" What I do is an Art, not a Sport".
Indeed.
So, once again, thanks to you all who showed such keen interest and here's to hoping I will get to spend time with you this Spring and Summer with your horses, cultivating a love for the Art…..oh!and the Gear….:)
A very, very special THANK YOU needs to go to Joan and Erin who's dedication, kindness and wonderful support truly made the difference for me with set up, breaks and just being with me….Thanks, Girls!